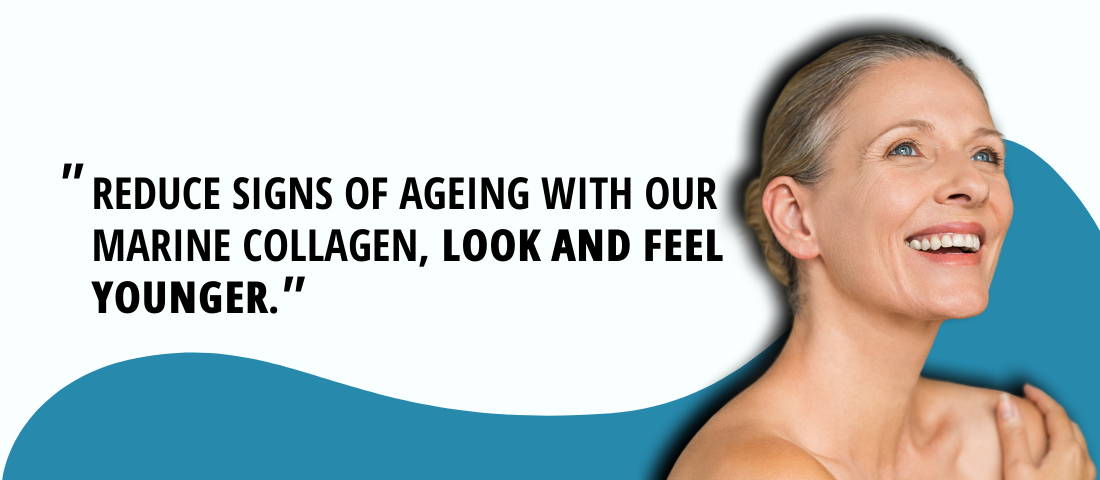 As we age 25+ the collagen(structural tissue which creates smooth skin and shiny hair) levels in our body naturally decreases which causes your skin to wrinkle and sag.

As we age Collagen levels can declineby as much as 50% This result is wrinkles, sagging skin and sore joints (among other things).

If you are looking for ways to improve our health and well-being. Collagen supplements are an easy, inexpensive way to support the body.

What's with all this talk about collagen? Collagen production decreases by approximately 1% with each year of age after maturity (about age 21), leading to a loss in firmness and elasticity of skin.




Your body needs collagen to keep the skin looking young and healthy.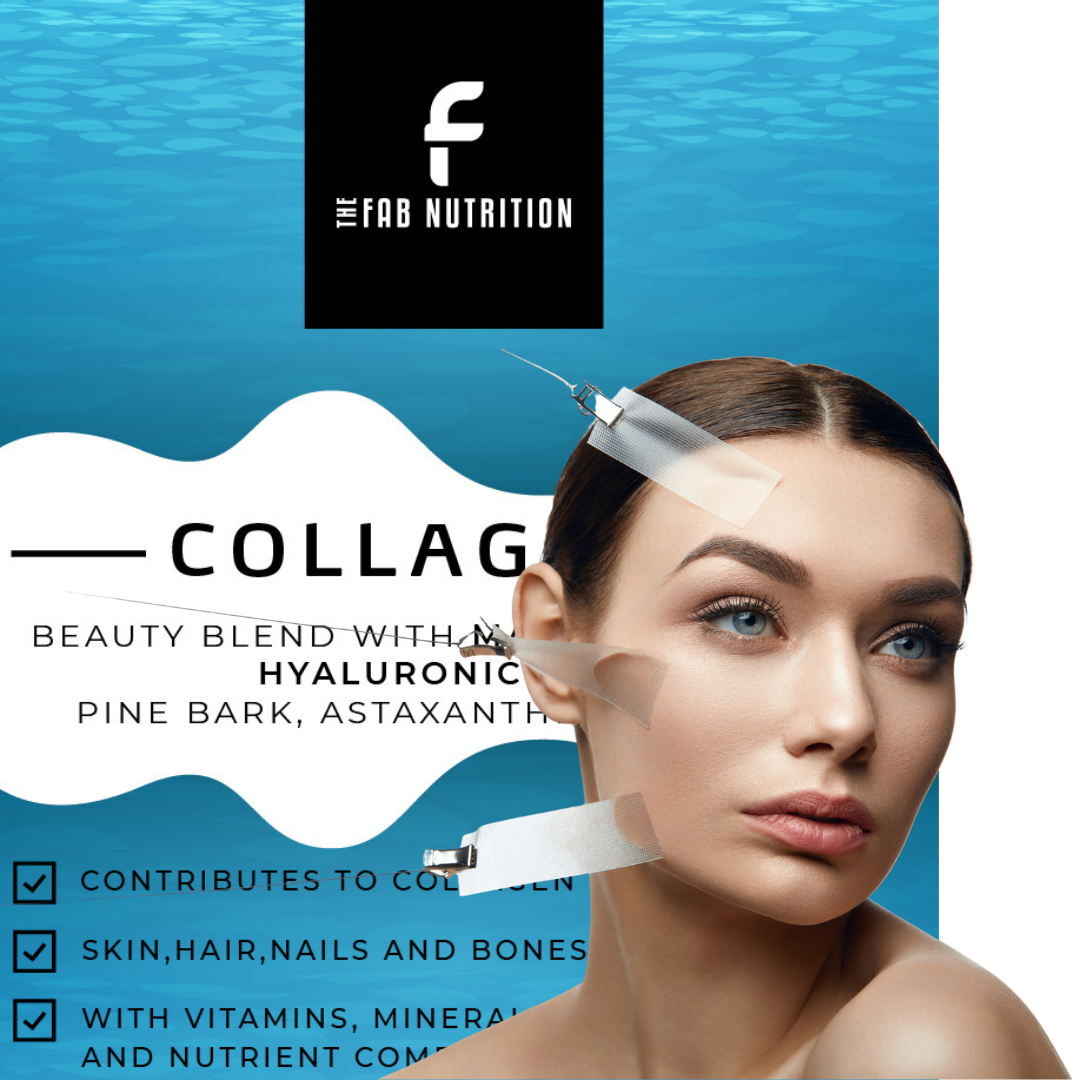 REDUCE SIGNS OF AGING FOR MEN AND WOMEN
Collagen supplement helps to bring back elasticity into skin and also helps to reduce wrinkles, diminish dark circles making your skin look and feel younger.
MARINE COLLAGEN IS SUSTAINABLE
Creating marine collagen this way helps to lower environmental pollution and is sustainable in its creation. We use eco-friendly packaging
It contains a tailored combination of marine collagen, as well as a clever vitamin, mineral, herbal and nutrient complex to support collagen formation
Collagen promotes healthier, thicker and faster growing hair as well as calming itchy skin, or inflamed scalps.
Collagen helps to reduce nail breakage, and aids nail health for those that are prone to splitting or peeling.
CHOOSE YOUR BUNDLE AND SAVE BIG!